(In)visible lines is a short hybrid performance combining image sound and movement which will be co-created during an interdisciplinary residency leading to the AVDP festival.
Starting point of research is the existence of internal and external boundaries in public space and the human body. Artists explore their personal references of visible and underlying borders, observed inter relationally and socially.
Two dancers (Kate Nankervis and Kostis Tsiamagkas) explore the responsive audiovisual environment created by Berlin-based musician Albrecht Ziepert and visual artist Erato Tzavara. Dancers' movement are mediated via different trigger areas on stage as well as recorded live and interpreted both musically and visually.
You can watch the trailer over here:
https://vimeo.com/159110383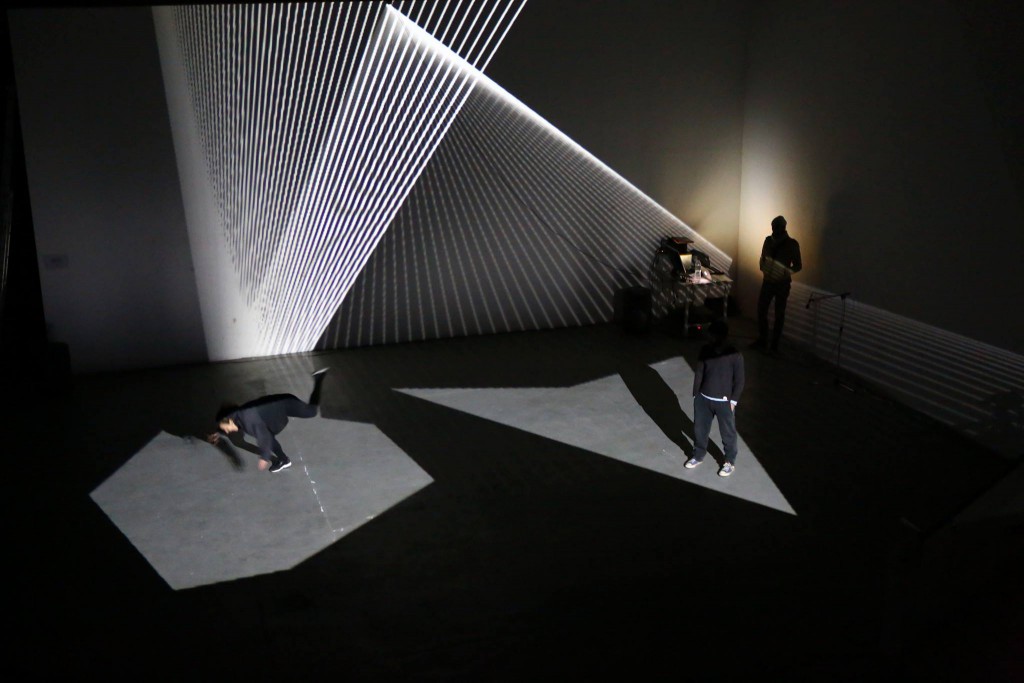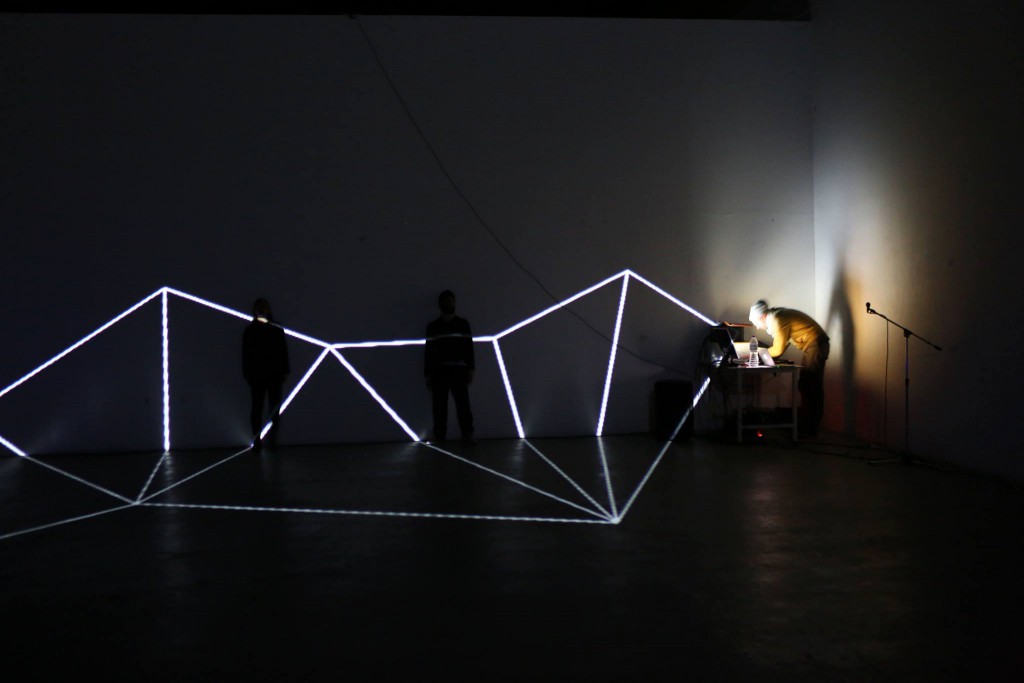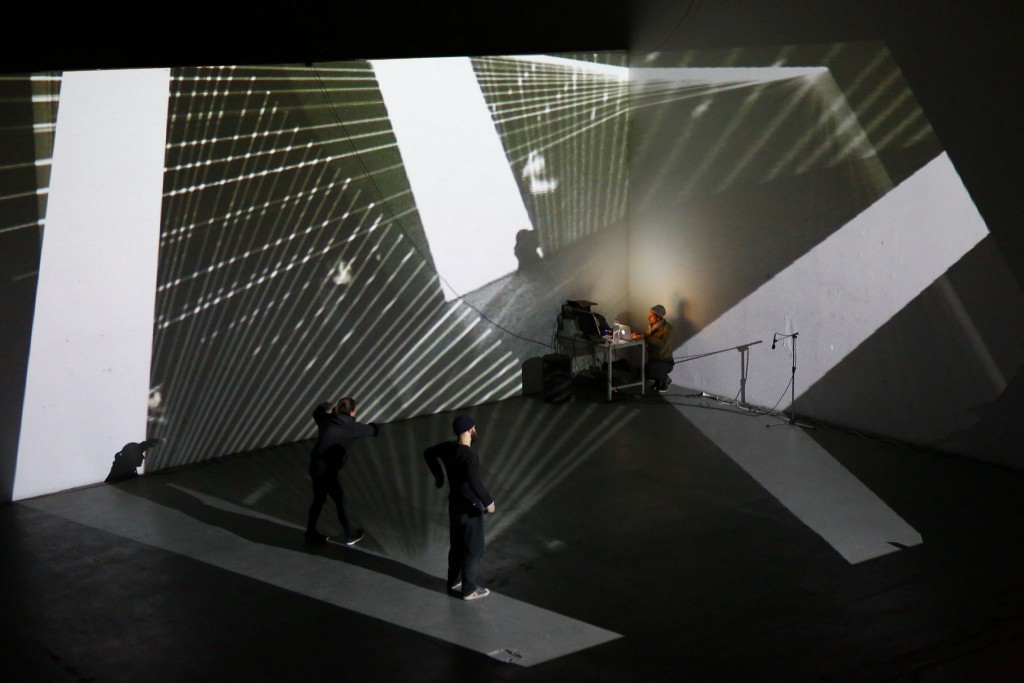 Photos by Andromachi Vrakatseli
Concept:
Tzavara & Ziepert
Dance:
Kate Nankervis,
Kostis Tsiamagkas
Visuals:
Erato Tzavara
Music:
Albrecht Ziepert
Premiere:
22nd of January 2016
Athens Video Dance Project